Customer Success
Businesses Trust AnswerDash For Intelligent Self-Service Support
Support Leaders
Scale Your Support Operation and Lower Your Costs
Scale Your Support Team
Work smarter not harder by letting AnswerDash automate and handle your simple and repetitive support tickets 24/7. A lighter support load for your team means that you can grow your business without growing your staff.
Reduce Tickets & Cost
Maximize your agent productivity by putting predictive self-service in front of your agents. Instantly resolve issues with AnswerDash before they become tickets and cut your support costs by 30% - 50%.
Eliminate Wait Times
Instant 24/7 smart self-service means your customers can get their answer on-the-spot without leaving the page, searching or sifting through articles. When your customers help themselves without waiting your CSAT scores go up and your abandonment rates fall.
Focus on Higher Value Activities
When you let AnswerDash cover your tier 1 tickets, your team has more time to focus on tier 2 contacts and other higher value activities such as customer retention and upselling - this creates happier agents and less burnout.
Omni Channel Support
Give them the help they need no matter which channel they choose. With AnswerDash we have you covered on web, mobile, web apps, mobile apps and Facebook Messenger.
Leverage Your Existing Content
Sync your knowledge base right into AnswerDash. Don't have a KB? No problem. Use our KB to create your own content from scratch, cut and paste or upload via excel file.. We make it easy to get started.
18% Reduction in Live Chat Requests
"AnswerDash is a game changer to our customer service approach. It's saving my support representatives from constantly dealing with repetitive inquiries."
51% Reduction in Customer Support Tickets
"Based on the 51% reduction in repetitive customer support tickets, just three weeks after launching, it's evident that AnswerDash is a game changer in online customer support."
Give Your Support Team Some Automated Help
UX Leaders
Transform Your Customer UX Without Changing Your Site
Smart AI Powered UX
Your customers expect you to know them and their needs. While old-school FAQs and knowledge bases simply provide the same content to everyone, AnswerDash's AI algorithms predict users' needs and present Q&A that's contextual to the page and personalized to the user.
Reduce Friction
If your customers have to work to discover your help content, they just won't find it. Most websites have help content engagement rates of less than 1%. AnswerDash removes the friction to transform your help experience, increasing self-service engagement by up to 30x.
Get Off the Help Island
Help islands, or static FAQs and knowledge bases, force users to leave the page they are on to get help. This "help distance" causes site abandonment, lost sales and unnecessary support tickets. AnswerDash solves the help island problem by making your content smarter and bringing it to the user at their point-of-need.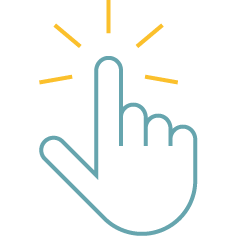 Smart Point & Click Interface
Typing and searching is a good user experience when searching in a browser, but a poor UX on your website. Now you can leverage context and personalization to predict user questions, so all they have to do is "point & click" to find the answers they seek.
Self-Service Baked In
Deliver in-app contextual self-service support by building AnswerDash into your SaaS product. Reduce friction by delivering the right answers, right where your customers need them - inside your product!
Flip Your FAQ
Traditional FAQs don't work anymore. They are static and dumb and they frustrate your customers. So don't waste time trying to improve your FAQ. Do the opposite. Get rid of it, and replace it with AnswerDash.
Uses AnswerDash to Improve Their User Experience
"The number of users we see engaging with AnswerDash proves its value."
36x Increase in Content Engagement
"Customers are staying on our site longer and are viewing more pages, which we love."
e-Commerce Leaders
Increase Your Sales Conversions
Increase Sales Conversions
Want to convert more visitors to sales? If you are forcing your users to leave the page to find answers, you're losing business. We can fix that. With AnswerDash, your customers can find answers without leaving the page or typing to search. This typically equates to 5% - 15% increase in sales conversions.
Reduce Cart Abandonment
The moment right before a purchase is the most crucial. In the shopping cart is exactly the spot where you do not want a user to leave the cart to answer a hesitation question. With AnswerDash, users can get their hesitation questions about shipping, warranties, returns, etc. answered without leaving the cart.
Remove Friction
If your customers have to work to discover your help content, they just won't find it. Most e-commerce sites have help content engagement rates of less than 1%. AnswerDash removes the friction to transform your shopping experience and help you sell more.
Cut Your Shopping Cart Abandonment and Convert More Sales
Increased Revenue and Lower Costs
67% Reduction in Customer Support Tickets
"Because of AnswerDash, we don't have to hire a new employee to answer the repetitive questions. This means cost savings for the PetHub business and it means my customer care team is happier."
13% Increase in Revenue Per Visitor
"AnswerDash has been helpful to us to understand the types of questions customers have on particular pages of TireBuyer.com."
Content Managers
Improve Your Content With Less Effort
Make Your Content Smarter
Sync your knowledge base right into AnswerDash. Our AI algorithms predict and deliver your content so that it is relevant to each page of your website or personalized to your user's profile.
Content Collaboration
Work as a team within the AnswerDash admin tool to create new content, edit and review. Assign administrator and moderator roles for each team member. All approved? Publish and go live.
Mind the Gaps
Capture and analyze actual tickets and search queries. AnswerDash can recognize and cluster these trending topics or gaps in content to suggest new Q&A to add. LIke our suggestions? Just "click" to publish.